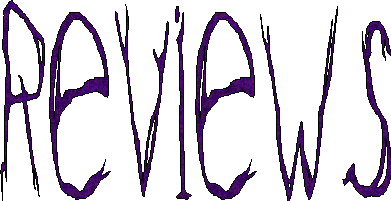 Rick Altizer
Blue Plate Special



There is no easy way to categorize Blue Plate Special, the first disc by Rick Altizer: guitar driven, twitchy rhythms, nimble pop/rock hooky melodies, sky-high production values (compliments of Adrian Belew) and lyrics that are mature and honest make this an unusually tasty offering. Rick's vocal style is a cross between Tom Petty and David Bowie and his songwriting style borrows from U2, Elvis Costello, Bob Dylan, The Beatles, Bob Dylan, and the Cars. Aside from two or three overly-derivative tracks, the majority of the songs are amazingly fresh and original. And to top it all off, except for a few guitar solos (and I use this term loosely) from Adrian Belew and drums on a few songs, Altizer plays every instrument on the CD! Even so, Altizer doesn't take himself too seriously, as evident by the plentiful humor in the lyrics as well as the CD packaging.


The album opens with "Make A Money", a dark song with plentiful layers of sound and a suprisingly singable chorus. "Amy and Her Baggage" is full of nervous electric guitars that mirror the psychological state of the title character, and "Oxygen Tank" speaks of clearing ones life of clutter with a hypnotic melody a la' U2. The bouncy "Jan the Best" is a cute ode to his wife and "Never Shake His Hand" is a spooky warning of the pitfalls of justification and temptation. I feel I must also mention that his web site (www.rickaltizer.com) is hands-down the best musician/album web site I've ever seen, continuing the theme of leftovers that starts (and is carried to extremes) in the CD art. Download MP3s, play games, watch videos, or do nothing more than stare at the dead fish... to each his own. With a package this incredible, Altizer has his work cut out for him in topping, or even trying to match, this CD with this next effort, but I'll be the first in line to hear what he has to offer.


This review first appeared in WhatzUp, June 1999.