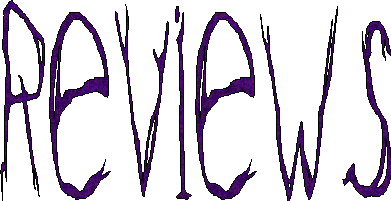 Dave Thomas and foreigners
Bay City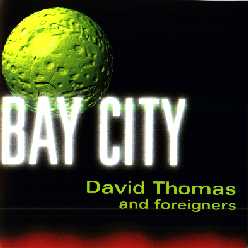 The album opens with a sharp, popping snare and bass drum, reminding me of the song "She Drives Me Crazy". But not for long. Instead of echo-laden piercing vocals of Fine Young Cannibals, the listener is lulled into a trance-like state by the singers subdued voice. David Thomas, of Pere Ubu fame, has created another intriguing collection, painting a cohesive picture in music and poetry, an entire lifetime captured on a single compact disc. The subject is Bay City, a fictional American city which is both affluent and morally debased. Against a backdrop of percussion (played by P.O. Jorgens), clarinet, vibraharp, and acoustic guitars, Thomas sings stories of regret and loss, his full, mellow voice perfectly evoking the feel of a hot Mississippi night by the river, the smell of mud and the lure of forbidden pleasures thick in the air. As with his last piece, Mirror Man, this album needs to be eaten whole. There is a cohesiveness to the CD, with each song setting the mood for the next, with loneliness being piled atop isolation. Opening with "Clouds of You", the main character sings of the history and spirit of Bay City with such haunting lines as " I hear the bones buried in the hills / I hear my brothers, my brothers still." Clarinets abound in "White Room" and Thomas's voice mirrors their sound, breaking in yearning as he sings to be free of the pull of Bay City. The music behind "Nobody Lives On The Moon" is a mixture of jangling swamp rock and African tribal drums... very unusual. "Salt" mixes in a health dose of sultry, steamy jazz while another track, "Shaky Hands", is almost experimental in nature with creative sound loops augmenting the instruments, but still keeping with the overall dark and musty feel of the album. Play this album and you'll be instantly transported to a dingy, muddy city on the outskirts of New Orleans, caught in time as the haunted lives of those both familiar and alien are unrolled before you.

This review first appeared in WhatzUp, April 2000.