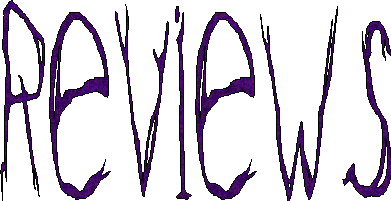 Adrian Belew
Coming Attractions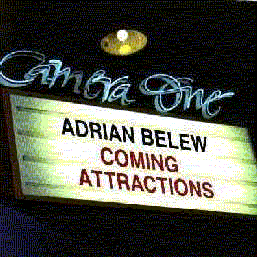 It has been a long time since Adrian Belew has put out an album of all new material. Not that he's been idle! Aside from producing albums for other groups and recording with Nine Inch Nails, it seems that Mr. Belew currently has five personal projects in the works. Not wanting to keep his fans in the dark, he has released Coming Attractions, a collection of songs from each of these upcoming albums, a kind of "best of" album in reverse.

By far the best cut is the raucous opening track, "Inner Man" from his next solo record. Singing of the frustration of being a nice guy, everything on this song is touched with distortion; the guitars roar like an angry beast on a thin chain and even the vocals crisp around the edges. "117 Valley Drive" is from the next The Bears album, a project with Rob Fetters, Bob Nyswonger, and Chris Arduser that has casually been in the works for over a year. This song looks back nostalgically at Belew's first band, a Beatles cover band, with lyrics "Though it was a different age/ Nothing's gone and nothing's changed/ In my mind". Yes, there is a bit of a Beatles feel to the song (how could they not) but it is subtle. Other songs are acoustic versions of his solo material and selections from his upcoming twenty-year retrospective box set Dust which promises to include unreleased songs, instrumentals, demos, live recordings and more from his solo projects, The Bears, and King Crimson albums. Included is a unique instrumental track with a running dialogue by the Prophet Omega plus alternate mixes of "Bird In A Box" and "House of Cards" from the album Mr. Music Head. The most disappointing track is also the last, a selection from the second in the Experimental Guitar series in which every sound is created with the guitar. With the aid of guitar MIDI, Belew creates a broad palate of jungle sounds, animal noises (lions, peacocks, rhinos and more), and African percussion, each one made exclusively on the guitar. The overall impression is more of jungle ambiance than an actual song; technically interesting but not something I personally find interesting. This does not detract from the album as a whole, however, as Belew fans are sure to find this album a tasty sampler of treats to come.

This review first appeared in WhatzUp, February 2000.