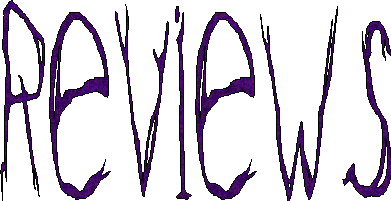 Robert Scott
The Creeping Unknown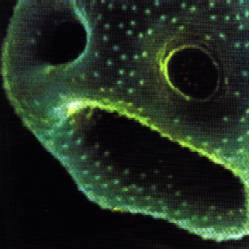 Robert Scott is a veteran of the New Zealand music industry, weaving loose, jangly songs full of Celtic influences. On his latest album, The Creeping Unknown, Scott serves up nineteen such works, most of them instrumentals. The album opens with, surprise, an instrumental, "Harmonic Deluxe", where the listener is taken on a melodic, pleasant stroll through the sunny New Zealand countryside with shuffling drums, quaking ducks, and a cheery guitar melody. "Shelf Control" continues in the same vein, mixing acoustic guitar (with very sloppy finger-slide noises), piano and backward tape loops. A startling juxtaposition follows in "Details At Play", a murky melotron and synthesizer piece with little discernable melody. Thin vocals make their entrance on "Last Outlaws", vocals which are mercifully buried under a thick bed of farfisa organ and piano. "Fog and Wind" is equally ethereal with a meandering melody and a chorus that nods, or shoe-gazes, at My Bloody Valentine. The first of what I call "The Eraserhead Songs" is "Footbridge" where a single, dark piano chord is hammered out while a weeping melotron cried out in the corner like that chicken/baby thing. The almost subliminal title track is an underwater instrumental voyage buoyed by sonically echoing guitars and a wash of creeping synth tones. "Somewhere on the Coast" indeed evokes images of lighthouses, whales spouting off shore and waves crashing in the night... before being interrupted by an ultra-distorted CB-radio voice (perhaps the lighthouse keeper) and then returning to serenity. Other songs incorporate unpredictable pre-Dark Side Pink Floyd melodies ("Who wants to burn like a candle anyway?"), jangly guitars, children picking daisies in elysian fields, and more Eraserhead. With soothing dream pieces being rudely broken into by disturbing, dark synth tones, the album isn't exactly easy to listen to from start to finish, but taken on their own, each track is quite effective and picturesque. Indeed, part of the fun in this music are the mental images that it elicits with very little effort on the part of the listener. And then there are the fun song titles like "When Shade Was Made" and "Morepork Makes It Home"... Fans of the Eno brothers and those who like a bit more meat to their New Age would do well to immerse themselves in this "unknown" journey.

This review first appeared in WhatzUp, March 2001.