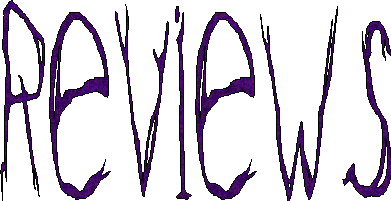 Daniel Amos - Horrendous Disc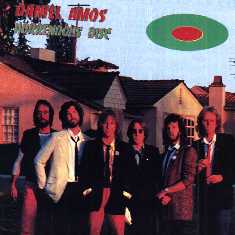 Think back, way back, to 1978. At that time, cutting edge in the contemporary Christian music scene was doing something more than just a live recording of a solo artist. Studio albums with lots of tracking and layering were rare. And every song had "Jesus" in the lyrics. Enter the band Daniel Amos, a band whose last album broke many of the rules set forth by the industry. They then recorded Horrendous Disc, a collection of country meets rock meets alternative songs that would push the envelope even further. And remember, this was 1978, before alternative was not accepted in the mainstream and especially not in the narrow contemporary Christian culture. Because of problems with management and the proposed album cover depicting, among other things, a couple kissing on the hood of a car (GASP), the release of this album was delayed almost three years. Even after three years on the shelf, upon release it was cutting edge! Nearly twenty years later, this historic album has been released for the first time on compact disc.

The sound of the album switches dramatically from song to song. "Hound of Heaven" is absolutely haunting alterna-rock with its echo drenched guitar solos and chilling piano fills. "Sky King" combines the soft country feel and harmonies of the Eagles with an Abbey Road-era Beatles in a song looking forward to Christ's return told with intelligent, heartfelt, non-cliched lyrics. As this was the era before synthesizers, an abundance of real strings fill this song with a great sound! The title track again picks up this theme in story form as a heavily layered mini rock opera. My personal favorite is "Man In The Moon", a mixture of piano, detuned guitar a la Queen, and a I-Am-The-Walrus-meets-Glass-Onion pounding rhythm that drives the song in unpredictable directions from start to finish. For good measure they threw in "Near Sighted Girl with Approaching Tidal Wave", a humorous slow punk grind vs. Beach Boys song that foreshadowed a later DA offshoot band, The Swirling Eddies.

For an album that is over twenty years old, the songs are amazingly fresh with only one song feeling truly dated. The melodies and harmonies are as inventive today and they were in 1978 and the lyrics speak intelligently and without condescension of the Christian faith. A definite must-have for fans of this narrowly defined genre or those who like creative, intelligent music with great melodies and lush harmonies. Check this one out before another twenty years go by!

This article first appeared in WhatzUp, April 2000.