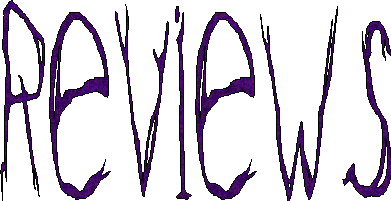 Dave Thomas & Two Pale Boys
Surf's Up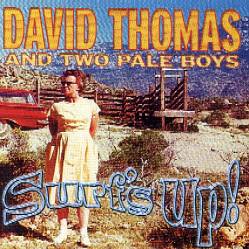 Surf's Up is another excursion into urban folk art by Pere Ubu founder David Thomas. As with his past solo albums, this one mixes americana and avante-garde effects with spontaneous song generation in a kind of new jazz to create a sprawling topography of stillness. Thomas, whose rich, earthy voice opens the album is joined by Two Pales Boys, Andy Diagram who loops his trumpet through radio receivers and echo machines, and Keith Moline who adds the angular rhythms of his midi-guitar. All three members believe that a song is best the first few times it is played by the musicians, where all are free to be spontaneous without fear of straying outside the boundaries because there are no boundaries. Hence of the eight songs, only one dips below five minutes as these musicians create their own brand of an extended jam, bending rhythms that spring briefly into the light before vanishing into dark echoes.

"Runaway" begins the journey with electric banjos, growing guitars, and a spongy bass in a slow moving expressionistic moodscape. The band is particularly effective at creating these washes of emotion in "Night Driving" where with soft electric guitars and brushed drums, you can actually HEAR the soft glow of the dash lights. Thomas ends the song with lines such as "I knew I'd end up alone / Driving through the night / Going somewhere lost / Afraid to be found." Such is the somber tone for most of the album, and most of Thomas' work for that matter. The title track, "Surf's Up" is a cover of one of the most "feared" of Brian Wilson's compositions from the discarded Smile album. Compared to the rest of the album, this is the only track with some sort of recognizable structure. Here too, Thomas delivers a hauntingly emotive vocal that captures the aimlessness of the post-Pet Sounds Wilson.

For those who have fallen under the hypnotic spell of David Thomas, this album continues the lonely journeys you have come to expect. He does what he does well and he seems to have the market cornered on what he does. For those intrigued by this review wanting to look into this artist, however, I would recommend Mirror Man or even Bay City, two earlier albums by Thomas. Both of these albums contain the same mesmerizing elements as Surf's Up but in a more complete form, delivering a more robust adventure for the daring listener.

This review first appeared in WhatzUp, February 2000.