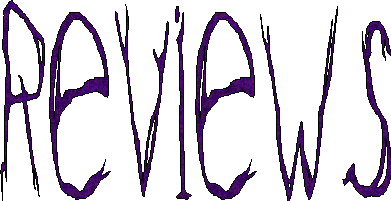 The Joey O Band
For the past few years the Joey O. band has been a mainstay in northern Indiana, making their name by playing an audience-pleasing blend of blues, rock, and soul. Those fortunate enough to see this charismatic band play live were often left to their beer-hazed memories if they wanted to hear the songs again. With the release of their self-titled CD, instant enjoyment is as close as your local laser-emitting UL approved audio device. Encoded on this convenient holographic disc are eight original songs, each sporting the impeccable guitar technique of the band's namesake, Joey O. Backing him up is drummer/co-writer/life-long friend Vince Lutskus and Will Rogers on bass (must refrain… from… cheap and obvious… joke…). The rhythm section was recorded live at SoundMill Studios and Joey O. recorded his guitar solos, vocals, and keyboards in the comfort of his own studio, with everything mixed expertly at Soundmill by Joey O. and Will Putt.

The first sound you hear is the spongy, thick bass playing a blues-derived line which is soon joined by Joey Os emotive solo guitar. Halfway through the song the guitar opens up into a gutsy riff and is joined by clean vocals singing such trademark blues lines as "I came to my senses when you walked out the door." In "Any Other Way" you hear one of the many reasons why this band is so popular. What could have been in lesser hands a straight Stevie Ray Vaughn rip-off becomes a blues/rock/pop song with some very nice chord progressions and catchy vocal harmonies. Far from being a straight 12-bar blues instrumental, "Joey's Blues" mingles a Lennonesque piano part with an enchanting guitar solo, showcasing the awe-inspiring tone of Joey O's custom Fender Strat (pictured nicely on the back of the CD case.) Every song on this album is a winner, from the funk-rock of "Friendly Fire" to the good times summer feel of "You Look So Good". And of course, Joey O's immaculate guitar playing is present throughout with many examples of what an extended, melodic solo should be. Far from being an album only for blues fans, the songwriting on this album is so strong and incorporates so many styles so well that I would venture to say that just about any reader of WhatzUp could find something to enjoy on this pitted plastic platter.

This review first appeared in WhatzUp, September 2001.