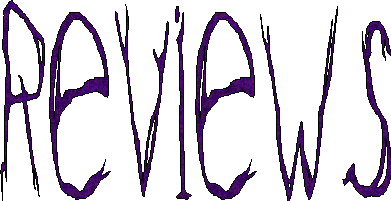 Daniel Amos
Mr. Buechner's Dream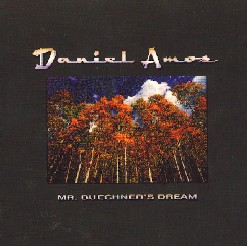 The general consensus among the inner circle of the musical cabal is that Daniel Amos, or DA, is the most criminally overlooked yet influential band in history. Twenty-five years into their fertile existence, DA has released their White Album, a double album containing thirty-three songs. A rarity among double albums, there's not a weak song in the bunch and I'm as stunned as you are skeptical. In stark contrast to the shambling skeletons of The Rolling Stones and other bands well past their prime, these songs are startlingly fresh and vibrant, the fun and enthusiasm of the recording experience evident throughout. Like all of their albums, these songs grow on you with each listen until you wonder how you ever lived without them. Musically DA isn't reinventing any musical forms. Instead they borrow a premise from influences Elvis Costello and They Might Be Giants: take twenty or so smart, catchy three minute songs- a mixture of ballads, driving rock, and everything in between- machine gun them at the listener and you can't stop listening for days. Similarly you won't find constant shredding and grandstanding among the members but rather ingenious reinventions of the standard forms handled by musicians who work together to serve the song. Ever curious to hear what kind of convoluted guitar part a bona fide NASA scientist would create? Look no further- Greg Flesch is your man. Lyrically, Terry Taylor, the nucleus of the group, poses questions concerning the tensions between faith and doubt, probing the meaning and humor of what it is to be human. To keep your attention through one hundred minutes of music, there is a plethora of musical timbers - trumpets, trombones, mellotrons, organs, pianos, sax, accordion and mandolin, just to name a few. There's also an unending array of guitar sounds, disturbing bass rumblings, and judicious use of noise- an amazing, exhilarating, unpredictable ride!

Now for some detail. "Staggering Gods" is a stunning auditory, psychedelic treat mixing backwards guitars and symphonic strings with a driving beat, creating a 60s version of ELO. "A Little Grace" is a raw, blistering melodic garage band rocker while "Rice Paper Wings" opens innocently enough with acoustic guitar and bells before being commandeered by a mysterious melody and a monster bass line. Tim Chandler is unequivocally the most creative bassist on the planet, teetering precariously on the edge of insanity, and yet his lunatic creations never seem out of place. Making distortion their slave, "Small Great Things" is a noisy, boisterous, seething whopper of a song followed quickly by "She's A Hard Drink" which is full of drunken, Dixieland horns and lyrics such as "She's a bad dream / Like an Adam's apple on a beauty queen." "Fingertips" is a mad cacophony of distortion held tenuously to reality by an inescapable melody, dissolving effortlessly into a legato piano at the end in a startling contrast to the previous chaos. Drummer Ed McTaggart lays down some complex rhythms on the gritty stomper "Easy For You" which contains yet another mind-bogglingly inventive guitar solo. But not every song is an over-the-top adventure in good rock music - just my favorites. Fully half of the songs fall into the hard modern rock genre, but the rest are soft rock, mellow disco, alterna-folk, and some that just defy description. The only thing better than two discs for the price of one (at www.danielamos.com) are the NINE free songs at mp3.com, and the only thing better than that are the songs themselves. You've been depriving yourself too long- join the secret society and discover this amazing collection of songs and their enigmatic creators.

This review first appeared in WhatzUp, September 2001.