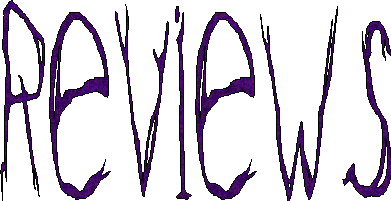 Signal 66
At Least It's... Whatever



Formerly known as Racket Club, the husband and wife team of Jim and Suzanne Mohr changed their name to Signal 66 and have recently released their first album At Least It's ... Whatever. The fourteen songs on the album could be considered Americana or Alternative Country, with Jim Mohr apparently playing every instrument as well as wearing the hat of producer. The album kicks off with "Young Girl," a melancholy story that follows the life of a teenager who leaves home at sixteen for L.A. and eventually returns home. Here Jim and Suzanne sing some very nice two-part harmony and their voices blend quite well together. "The Way I Feel" is another well-written song that unfortunately has too much reverb on the vocals, making the harmonies sound as if they were recorded in a closet, detracting from the memorable melody. The harmonica effectively adds loneliness to the sad tale of "Bobby Taylor's Father" who decides that he's been married "one too many nights" and leaves his wife and son. While it's nearly a cliché to say that all country songs are sad, the stories on this album hold true to the standard, often with surprising effectiveness. "Treat It Now" breaks from the country sound with a flowing, relaxed mix and touches of seventies easy rock. The soft keyboard provides a nice background to the effected and skilled guitar playing as Mohr sings this sorrowful tale of setting free what you love. The rich harmonies of an a cappella gospel quartet opens the upbeat "When My Heart" before being joined by a country guitar. Of course, what would a country album (even an alternative country album) be without the obligatory truckin' song? "401 Blues" is Mohr's tribute to the genre, a swaggering tune about his buddies on the road and lyrics such as "It's the highway / It's my way." A "hidden" track at the end of the album is a hilariously low-brow skit at a racetrack where "Dwayne Allcox", driver of a Viagra-sponsored car, unwittingly weaves a tapestry of sexual innuendo, most of which can't be printed in this here family paper. For a local album, the songs are surprisingly strong but suffer from a weak guitar sound. Granted, the acoustic guitar is one of the most difficult instruments to capture without a $5,000+ condenser microphone but Jim Mohr's voice is so emotive that the guitar often seems a bit thin beside it. But this is minor nitpicking in the face of this collection of songs that have been written by multiple award-winning Mohr. This album is available at area Wooden Nickel Records stores.


This review first appeared in WhatzUp, April 2001.