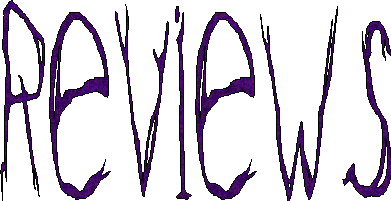 Supershine
Supershine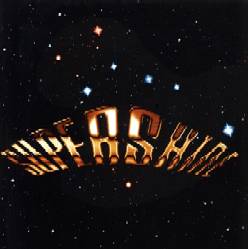 King's X was one of my favorite bands during college thanks to their powerful guitar riffs, rich vocal harmonies, thoughtful lyrics, and a penchant for melodies. It's no surprise then that I check out each album their various members work on as the band enters their "White Album" phase. The latest is Supershine, a pairing of King's X bassist/vocalist Doug Pinnick and Bruce Franklin of the classic stoner-rock band Trouble. This debut album contains hints of both bands but the balance is maintained such that the songs are not derivative of either. Instead, these twelve songs combine the fuzzy guitar tones, minor key melodies, and massive riffs of Franklin with Pinnick's hefty vocal cords and thundering bass lines. Indeed, both King's X and Trouble cite Black Sabbath as an influence and this is clearly evident in these songs.

The album explodes with "Take Me Away," a song with a very heavy, very catchy riff that is about as close to King's X as this album gets. Here especially Pinnick's highly underrated vocals are honest and full of emotion. "Kingdom Come" contains a mud-on-yer-boots Sabbath riff that is quickly followed by the melodic "One Night", an almost upbeat, almost pop song which contains some of Franklin's best playing in years. Supershine shows their classic rock influence with a dead-on cover of Grand Funk's "Shinin' On". Other album highlights include "Candy Andy Jane" which takes the opening riff of the Ten Years After classic "I'd Love To Change the World" and transforms it into a powerful metal riff and a great song. The final track, "Shadows/Light" is a departure from the Sabbath-soaked riffs into a sobering song filled with acoustic nuances and a moody Hammond B-3. Although comparatively quiet, the song is a powerful tribute to Pinnicks ability to write lyrics that go straight to the soul. Not to be outdone, Franklin's solo work on this song is equally haunting and effective, bringing out the solitude of the lyrics.

If you're looking for King's X with this album, you'll be greatly disappointed. Instead, the chemistry between Franklin and Pinnick has brewed up a pot of groove-based, heavy-edged 70's rock, massive, rumbling bass lines, and a mind-melting array of guitar riffs that are perfectly at home in these well-written songs.

This review first appeared in WhatzUp, February 2001.