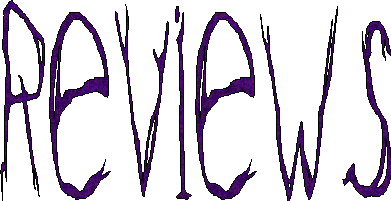 Usquebaugh
16/44.1k
For many years, Usquebaugh has been playing its successful brand of Celtic pop rock to the huddled masses of Fort Wayne. Fittingly, their latest album, 16 Bits and 44.1k Pieces is a retrospective of their career so far. Encoded on the shiny plastic disc are four tracks from their 1996 album Change (two of which are recorded in "HyperStereo", a technology so powerful I pray it doesn't fall into the hands of ordinary citizens) including the penny whistle monster "Placebo" and "Get Thee To A Nunnery", a pleasant instrumental that mixes a violin melody with progressive drum rhythms. Of course, the title track is also included, a song which is familiar to many readers with it's 7/4 chorus meter and loving sitar. Four songs from their latest album Under the Moon show how the band has progressed in terms of songwriting, performing, and recording. "Terra Incognita" is as light and airy as the Irish countryside it evokes with lots of flutes, pennywhistles and violas. Shelly Dixon lends her emotively rich vocals to "Away", a track that sounds incredibly polished and professional on all counts. To round everything out, "All Saint's Day" begins with a magical intro that morphs into a mysterious, aggressive flute flooded (think Jethro Tull) romp with a creepy bass line that sounds like something that goes bump in the night.

Of course, a retrospective without unreleased material is like a rusty, dented pennywhistle stuffed with pimentos. Not one to disappoint their fans, Usquebaugh has included four songs recorded live on March 17, 2000 at Club Art. These include the instrumental "Swallowtail/Trip to Sligo" which is very Celtic, jaunty jig music with an infectious melody played on Hammond Organ. Four other unreleased tracks grace this album, among them is "When I Fly", a song which features Dixon whose vocals aptly soar over the dreamy guitars. Honorable mention must be paid to "Humans Are Habit Forming" for it's inclusion of the word "underwear" in it's lyrics and vocals so convoluted that almost sound as if they were recorded backwards.

Whether as an introduction to someone unfamiliar with this band or as a must-have for the many dedicated Usquebaugh fans, this album showcases the many talents of this creative group of individuals. Their solid sense of song writing, skilled playing, and ability to effectively combine a huge array of timbres clearly reveal why Usquebaugh is one of the most respected bands around.

This review first appeared in WhatzUp, April 2001.